What Makes Doritos' Marketing Strategy a Winning Formula?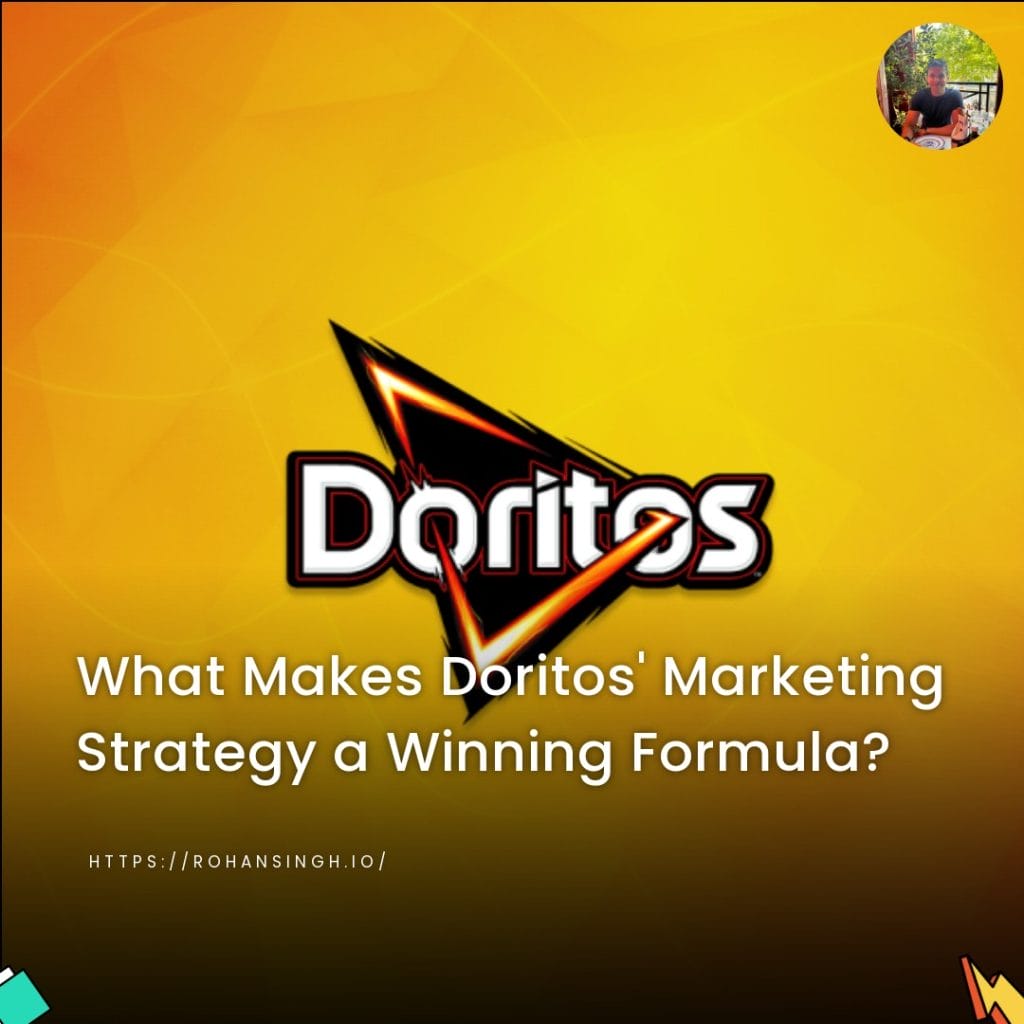 When it comes to snack foods, Doritos is a household name that has dominated the market for decades. One of the key factors in their success has been their ability to consistently evolve their marketing strategies to meet the changing demands of their customers. In 2012, Doritos' Marketing Strategy underwent a fundamental shift towards a more integrated approach that leveraged both traditional and digital marketing tactics. This approach enabled them to reach a broader audience and gain a competitive advantage in the snack market.
One of the most memorable marketing campaigns for Doritos came in 2014. Dubbed "The Office Thief," it was part of their "Crash the Super Bowl" marketing strategy, which drew in consumers by encouraging them to create their ads for a chance to win cash prizes and have their commercial aired during the Super Bowl. The Office Thief spot was a runaway success, featuring a clever storyline that engaged audiences and became a viral sensation. The use of humor and relatable situations appealed to consumers, and the ad ultimately earned Doritos significant exposure and a boost in sales.
Doritos' ability to shift its marketing approach based on trends and customer feedback has allowed them to maintain its position as the market leader in the snack industry. Their successful campaigns have taken bold risks, focusing on product placement, direct marketing, and even collaborations with fast-food chains like Taco Bell to expand their reach. As health-conscious consumers continue to drive changes in the snack market, it will be interesting to see how Doritos adapts its marketing strategy to meet the needs of its primary consumers while still maintaining its core audience and market share.
Doritos is a highly popular brand of flavored tortilla chips produced by Frito-Lay, a subsidiary of PepsiCo. They have a wide selection of flavors, ranging from classic to bold, and are known for their innovative marketing campaigns over the years. In 2012, Doritos launched their "For The Bold" campaign, which marked a shift in their marketing strategy toward a younger, more adventurous audience. The campaign featured humorous TV commercials, experiential events, and a strong social media presence. Since then, Doritos has continued to evolve its marketing approach, making changes to better engage with its target audience and remain relevant in the snack market. Let's delve deeper into the marketing strategies employed by Doritos over the years.
What is Doritos known for?
Doritos is a highly recognizable brand of snacks that specializes in tortilla chips. The brand has become synonymous with bold flavors and exciting marketing strategies, which have helped to establish it as a household name. Doritos has a range of products that cater to different sectors of the snack market, including chip flavors like nacho cheese, spicy nacho, and cool ranch.
One of the key features of Doritos' marketing strategy is to provide its audience with a unique and engaging experience. The brand has a long-standing reputation for producing memorable advertising campaigns, starting with its "For the Bold" slogan, which emphasizes its commitment to delivering bold flavors and exciting snacks. Over the years, Doritos has created memorable ad campaigns like the "Crash the Super Bowl" contests, which encourage consumers to create their ads and submit them for airing during the biggest television event of the year. One of the most successful campaigns was the 2014 "Office Thief" advertisement, which was voted the number one commercial in the "Crash the Super Bowl" competition.
Doritos is also known for its brand partnerships and unique initiatives. The company has consistently promoted product placement, from teaming up with fast-food giant Taco Bell to offer Doritos Locos Tacos, to launching limited edition flavors in collaboration with businesses like Mountain Dew. Furthermore, Doritos consistently initiates charitable initiatives to promote social causes. One such instance was the "Rainbow Chips" limited edition, which supported the LGBTQ+ community.
Overall, Doritos is known for its bold flavors, innovative marketing strategies, and unique partnerships with other brands and organizations. The brand's focus on experimentation and consistent efforts to push the boundaries of traditional advertising has led to its significant success in the competitive snack industry.